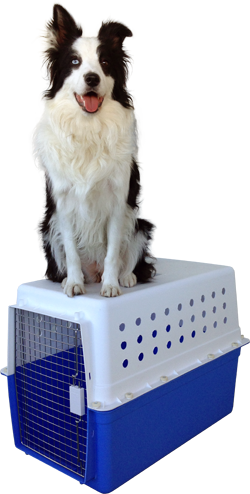 JSJ Group Pty Ltd has had a colourful history with the K11 & K29 Airline Approved pet carrier. The actual product originated from the Kemalex Company which was the Australian manufacturer of leading-edge plastics injection-moulded parts for the appliance, air conditioning, automotive, electronics, irrigation, medical, and of course the pet industry.
JSJ Group had purchased parts of the Kemalex business back in late 2005 which had been trading in Adelaide and had a 57 year history. They were also the original designer and manufacturer of the K11 & K29 pet pack range and the first all Australian made Airline Approved pet pack. They also made the tools for the original plastic pet pack supplied to TAA back in the 70's and 80's.
Since its inception, we have made various safety and design improvements and will continue to be a market leader, develop new ideas and work closely with the Airlines & the Pet Transport Industry to ensure that we keep abreast of industry requirements.
JSJ Group is committed with a desire to remain at the forefront of manufacturing technology – a philosophy which continues today. The result is a world class manufacturing facility in Qld, which is able to satisfy individual customer requirements in a global market.
We pride ourselves on having made a significant contribution to the safety of animals which are transported world wide by major Airlines and Animal Transport companies across the globe.