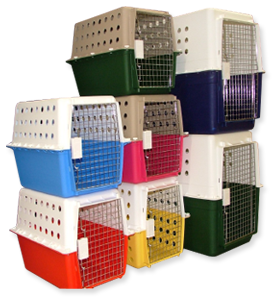 JSJ Group manufacture pet carriers for Australia's leading Airlines and Pet Transport companies in accordance with International Air Transport Association (IATA) standards.
As part of our ongoing dedication to best serving our customers, we manufacture and retain enormous amounts of stock on hand to ensure that we can fulfill your requirements and meet any unexpected supply demands.
We can also manufacture custom colours and provide a corporate branding service to suit your individual requirements. JSJ Group prides itself on fast, efficient and dependable service.
Focus on Customer Care is our passion. The relationships we build with our customers, and the determination, commitment and responsiveness to "get the job done", sets JSJ Group apart from our competitors.
JSJ can recommend many Pet Transport companies one of the best Pet Transport companies in Australia who operate world wide is Dogtainers. Dogtainers can transport your Pet interstate or around the world with ease. You can call them on 1300 13 52 52.